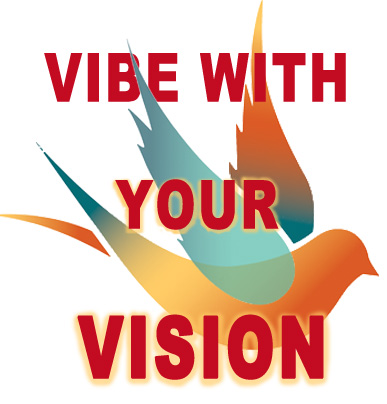 Are you ready to truly resonate with your goals and dreams and to enthusiastically take inspired action to achieve them?
Are you working toward your goals half-heartedly?
Are you starting and stopping, easily distracted and with lots of fears and self-judgment?
Do you go to Facebook to post one quick thing and then realize an hour later you're still reading your feed?
You can't create what you don't resonate with.
Not resonating with your vision means that you want it with your mind, but you don't feel it in your body or your heart.
It's as if you're over here, your dreams are "over there", and there's a pile of crap between you.
In the virtual retreat, we'll do clearings and exercises to release the crap and to connect you energetically with what you're creating.

I signed on with Sara in an attempt to break through some mindsets that hold me back in my business. What I didn't realize is that I would re-discover the essence of who I am and begin to deeply love and accept myself for being enough! Working with Sara has been the VERY BEST investment I have made in my business. The work we're doing IS the missing link to creating the success and the life I have been dreaming of living. Lissa Sandler
Web Presence Academy
This topic is a pre-cursor to the money series I'll be doing in the fall. It lays the groundwork for more abundance.
Resonating with your dreams and goals is a big piece of creating and bringing in more money. It's key to taking full-hearted, enthusiastic action.
So, how exactly does this work?
The mini-retreat will take place over 3 evenings — Monday, Tuesday and Thursday, June 27, 28 and 30, 7-9pm Eastern.
We'll have a pre-retreat call Monday, June 20 at 7-7:45pm Eastern to teach you the energy exercises we'll use in the retreat.
All the calls will be recorded. If you can't make them live, you'll still get all the benefits of the program. And you'll be able to review it when you're ready to create something else in the future.
You'll get:
3 quick energy movements that you can use anytime and anywhere you want to boost your energy and focus your attention.
Two 10-minute recordings of Refuturing statements to keep you resonating with your vision and to support your shifts.
One 30-minute chakra meditation recording specifically geared toward connecting with and empowering your vision on very deep levels.
What you'll REALLY get is:
RID of the crap between you and your dream
a vision you fully align with and more energy to get into action (Your vision will change during the retreat if you start with one that isn't really what YOU want.)
the energy of this group helping to strengthen you and your vision and move you forward!
Your investment:
Were you holding your breath for this part? Well, you're in luck.
I'm doing this mini-retreat at a special beta price. I'll be doing more mini-retreats and this will be the ONLY one at this rate!
Maybe this is summer fever. Maybe it's because I'm SO excited and want as many people to benefit from this as possible. Maybe it's because that's what the Universe wants.
The regular price is $497, and I'm listing this one for $297!
Every time I work with Sara, I call it "magical and amazing"!

When I started working with Sara, I was struggling with feeling good about myself and unsure of my capabilities as a businesswoman. I realized that it was causing major upheaval in both my professional and personal life.

Sara's calls with me are powerful and I see my mindset shift every time. Walking away with a statement (or what I also call my mantra) after our calls is huge! I carry those words with me throughout the following days and weeks and read them regularly to help strengthen my mindset when I needed.

I've worked with Sara for almost 2 years now. I now have powerful "tools in my tool bag" that allow me to address business and/or personal issues more effectively and with more clarity than before.

Rupa Kapoor
Woman Redefined photography

30-Day Money Back Promise
I believe so strongly in this work, and I have seen so many people benefit from the clearing exercises that I want to make you a promise. If you do the work – that means showing up for the calls and going through all the exercises – and this doesn't help you, I'll give you a full refund.
Important Notice: I will gladly give you a full refund through Jul. 10 if you find this program isn't right for you. I'm only here to serve the people who really connect with this work. However, I will need to see all your completed homework before issuing the refund.
This is because I know that if you set aside time to do the work, you will receive an amazing benefit from the Vibe with Your Vision program.
Vibe with Your Vision is for you if:
You're ready for real changes in your life.
You want your energy aligned with where you're going instead of where you've been.
You feel scared and nervous, and want change anyway.
Vibe with Your Vision isn't for you if:
You're committed to your own stories and staying stuck in them.
You'd rather be "right" than get unstuck.
You're convinced you can't change, and you're not open to the possibility you can.
You're not willing to invest time and energy in your own healing and growth.
| | | |
| --- | --- | --- |
| | When I started working with Sara, I felt like I was living my life from within a safe cocoon, but one that limited me so much. With Sara's gentle and intuitive guidance, I was able to step slowly and safely into the world. I'm not sure just what I've released through this deep work, but I know that I feel a new freedom and peace.Now, I'm showing up in whole new ways. Not only do I have more clients, I'm becoming a leader in my community. I'm currently chairing my local advisory board and just worked on a political campaign.Irene Kennedy | |
This work is powerful, thorough and life changing. I'm so looking forward to meeting all the participants in the group because I know their experience of their business and life is going to change dramatically when they start opening their hearts and clearing space.
I know that the same is available to you, if you're willing to take the next steps. I invite you to empower yourself in the most nurturing and constructive way possible: by loving yourself.
Will you join us?
To Your Success,