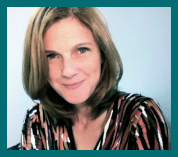 "I first learned about Sara's work as part of UpLevel Academy, Christine Kane's coaching program for entrepreneurs.  At first I thought Refuturing sounded way too "woo" for me.  Despite my reservations, I showed up for my monthly Refuturing sessions with an open mind.
I was amazed.
I got so much from working with Sara that I hired her privately, so we could do additional work together. I consider this one of the best investments I've made in my business.
Sara is immensely kind and wise, and our regular meetings became a steady anchor in my busy life.  Our work challenged me to slow down and be True — to acknowledge and learn from all my feelings, release them, and uncover underlying, self-limiting messages I'd internalized from past experiences (and didn't know I had).
Working with Sara helped me show up more fully in my life.  I've learned to be more peaceful and productive in my business, too.
I can't think of a better energetic ally. Trust your gut and hire Sara.  I can't wait for you to experience this magic for yourself!"
Marla Beck
Career & Life Strategist for Writers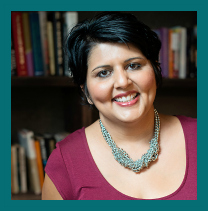 "Every time I work with Sara, I call it "magical and amazing"!
When I started working with Sara, I was struggling with feeling good about myself and unsure of my capabilities as a businesswoman. I realized that it was causing major upheaval in both my professional and personal life.
I learned very quickly that both parts of my life impacted one another and that the thought of fixing just one wasn't plausible. It was going to be my ability to work towards healing both that would create the best benefit.
Sara's calls with me are powerful and I see my mindset shift every time.  Walking away with a statement (or what I also call my mantra) after our calls is huge!  I carry those words with me throughout the following days and weeks and read them regularly to help strengthen my mindset when I needed.
What has really surprised me is that sometimes I will go in with what I consider to be "the big issue" and then discover that the issue itself held a strong undercurrent that I didn't recognize until we started the process. All of sudden, I am truly working on what is needed and walk away feeling like my body has become so much lighter and my brain so much more clear!
I've worked with Sara for almost 2 years now. I now have powerful "tools in my tool bag" that allow me to address business and/or personal issues more effectively and with more clarity than before."
Rupa
Owner & Photographer
Woman Redefined
www.womanredefined.com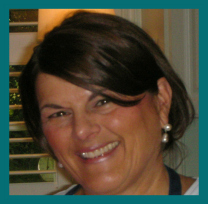 "When I started working with Sara, I felt like I was living my life from within a safe cocoon, but one that limited me so much. With Sara's gentle and intuitive guidance, I was able to step slowly and safely into the world. I'm not sure exactly what I've released through this deep work, but I know that I feel a new freedom and peace.
Now, I'm showing up in whole new ways. Not only do I have more clients, I'm becoming a leader in my community. I'm currently chairing my local advisory board and just worked on a political campaign.
My relationships are better – much better – and I'm more expanded, energized, calm and confident. I feel like so much more is possible for me now.
I don't know how to really talk about God, but through this journey I've experienced the presence of something really special. That's all that I need. This presence is very powerful and gentle.
Sara's ability to completely connect with the person in front of her is just incredible. I feel so lucky to have found her. She is the best at what she does."
Irene Kennedy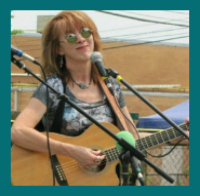 "I have to tell you what a huge impact your program has had on me. I wasn't sure of what to expect, but each session revealed more and more to me about who I really am and my purpose here.
I felt as though the layers of protection I had built around myself were being peeled off in a gentle, loving way.
I don't know if you recall my big 'breakthrough' session, but it will be forever carried in my mind, and more importantly in my heart. The reality of my authentic self takes my breath away.
It is my hope and prayer that many, many others will be as healed as I was in my work with you. I will definitely work with you again in the future because the benefits are truly astounding."
Martha Ann Brooks
Singer-Songwriter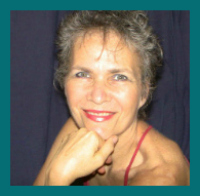 "A few day after my first session, in a quiet, non-dramatic way, things just seem 'easier.'
For example, each time I hit 'send' on a difficult email, I think, 'Hey – did I just DO that?? Wow, I just DID that! It's … it's DONE!'

Last week, it was a huge ordeal."
Deborah Henson-Conant
Grammy-Nominated recording artist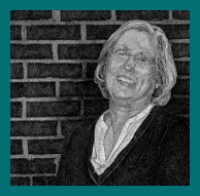 "Before our work together, I was feeling overwhelmed and being tugged in many different directions. I knew that my thinking was muddled and that I needed to get more focused. I was struggling to do what needed to be done to make my business work.
I'm now sleeping much better all the time. I can take deliberate steps and focus on what I'm working on, whether marketing or drawing, without constantly feeling like I should be doing other things. I'm no longer being pulled in several directions at once.
The feeling that nothing is going to work for me is gone!!!!
My outlook for my work and my future is wide open. I know without any hesitation that if I continue to create my best drawings and apply the marketing systems I'm learning, I'm going to succeed."
UPDATE 3 years later — "I'm well and my business is thriving. Our phone sessions had a lot to do with it. You helped me to see and understand things that I needed to deal with before moving forward. So thank you."
Melissa B. Tubbs
http://melissabtubbs.blogspot.com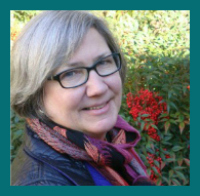 "I was struggling with deep feelings of sadness about moving my parents into an assisted living facility. My Mom is in a memory care unit and Dad is in assisted living. This is the first time in 60 years they are not living together in their own home.
I didn't recognize all the feelings that I was having, and how it was affecting my business. After working with Sara, I came to understand I'm not to blame and I can forgive myself.
Now I am able to move forward, do all the necessary things for my parents AND my business, and enjoy the time I spend with my parents."
Christine Davis
Christine's Table
www.christinestable.com

"I am thrilled with the results! Before I worked with Sara, I was struggling with fears about money and anxiety over growing my business. It was causing me to stay stuck in old thought patterns and avoid the activities that would actually help my business grow and bring in more money.
Now I'm more peaceful and efficient. What surprised me was that just acknowledging these fears as thoughts has lessened their power over me."
Christine S.

"Before I worked with Sara, I was struggling with several mindset issues that were really blocking me from stepping into my power and growing my business.  As I witnessed members of my business mastermind have incredible success I would fall into an Eeyore state of mind with thoughts like:
They can have success but not me.
I'm just bad with money so what's the use.
Even if I get better at running my business, I'll never have the same success because I'm a music teacher and musician.
Sara helped me get out of my own way by quickly moving in on the real issues and gently guiding me into new positive action. 

I now have the courage to step way out of my comfort zone and create a new normal, including kicking ass in my business!
After working through all of my school vacations for the past 6 years to make ends meet, I'm about to give notice at that job and get my vacations back."
Janet Feld
Performing Songwriter – Master Teacher
www.janetfeld.com

"Thank you so much for the profound sessions we had in the past months. You have helped me to step into my POWER! I am happier, more calm and confident. So many aspects of my life have improved so much since I began working with you.  What more can I say, Sara — you have amazing gifts and can transform lives for the best. I am at a whole new level since my sessions with you. I highly recommend your work."
– Lenah

"Working with Sara, I finally understood a truth that had escaped me for 67 years.  I now understand why I had been unable to get well, in spite of my best efforts and more than 30 years of therapy.  I now have better energy than I've experienced since adolescence.   Sara's expert assistance and her gentle, kind manner created powerfully healing experiences."

Marian