This work is for you if you feel scared, stuck or blocked with things like:
Being seen and putting yourself "out there" at a new level, whether it's related to making recordings or videos, writing blogs, doing presentations, creating packages or anything else
Taking action on what you know you need to do to grow your business
Creating more abundance and wealth
Being a true leader in your business and community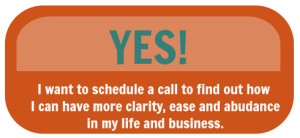 Fully being YOU, embracing, expressing and confidently communicating the value of what you offer
There's a saying that everyone likes change, but no one likes TO change. There's some truth to that. Change can feel scary and hard.
My clients have discovered that change can be so much easier! Even fun!
The big thing that happens when you're stuck is that stuff is being triggered – fears, patterns and baggage from the past. Even though it feels awful right now, it's a gift. It's an opportunity to truly and deeply release that gunk.
To emerge stronger, clearer and more aligned with your power and purpose.
So, if you want to get "unstuck", to stop trying and begin DOING, to clear the crap so the diamonds underneath can shine, then set up a time to talk now.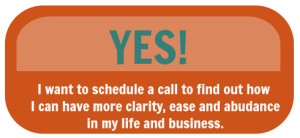 "Before I worked with Sara, I was struggling with fears about money and anxiety over growing my business. It was causing me to stay stuck in old thought patterns and avoid the activities that would actually help my business grow and bring in more money.
I'm more peaceful and efficient now as I grow my business. Thank you so much! I'm thrilled with the results"
Christine S.