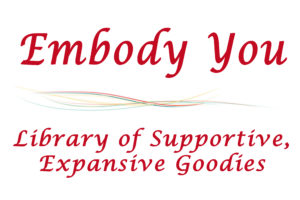 Sat, Nov 4
10:00 – 11:30am ET
Welcome!
I'm so excited that you're joining me for this embodiment playshop.
Before attending the playshop (or watching the recording), please look over the Energy Movements and Poses and the What Kind of Sexy are You? handouts below. Everything else you can use as you'd like.
For the playshop you'll need:
water to drink
a chair with no arms
a space where you feel comfortable
a willingness to play with discomfort
Wear something comfortable that allows you to move and makes you feel good.
Any questions? Send me a note.